Am I the only person who gets excited when a company releases a new color? I sure hope not! New things always excite me, even the small things. That's why I want to share with you every new thing, even the small ones. Today I want to share with you all my absolute favorite shadow I have made yet: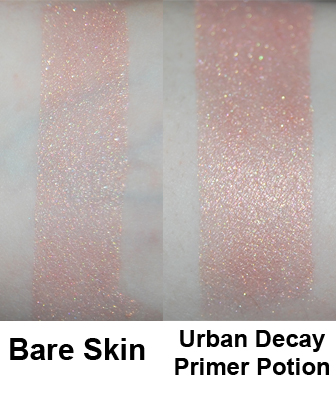 Story Book Love is a soft coral with golden sparkle and sheen. I would say the golden sheen could be considered a soft duo-chrome. You better believe I have b

een wearing this color almost everyday!
Are you enjoying the new way swatches are being photographed? I have been slowly switching everything over to this format as I think it showcases the shadows much better. What do you think?
What do you think of this color? Do you love it or find it meh? I am working on a few shadows with stronger duo-chrome for you all, so keep your eyes peeled!